ST is proud to announce the launch of our Community 2.0 at https://community.st.com with a new structure that will help you get answers faster while better immersing users in the various groups that make up our platform. Launched a little more than a year and a half ago, the community continues to gather engineers, enthusiasts, academia, partners, and ST employees around a joint mission: contributing to the tech world by giving back to the community, sharing with one another, and lending a hand to those who may face various challenges. It strives to be an inclusive and productive platform to build experiences, which is why we had to move the community to a new and stabler system and ended up choosing Salesforce.
Salesforce is a notable leader in customer relationship management and commercial applications, and the fact that ST already takes advantage of their ecosystem means that using their community platform allows us to offer a more cohesive customer support and a more robust experience. Their plugin system also gives us the opportunity to customize our system and ensure the platform evolves with the needs of our members. According to Brian Kling, Head of Community at ST, "We needed to take steps to offer a more reliable foundation that can continue to grow to offer critical ongoing improvements for the benefit of our entire user base." Furthermore, this transition was a fantastic opportunity for us to revisit some of our assumptions and optimize the community with the creation of two major pillars: "Q&A" and "Communities".
Questions…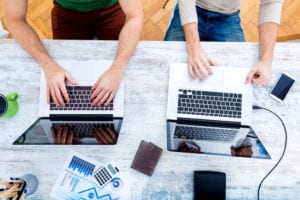 Since the majority of interactions on the community involve users asking questions and experts answering them, the new system has a Q&A section that gets some of its inspiration from websites like Quora, for a more intuitive and straightforward approach. If members are looking for the answer to a technical question, they can just choose the category that's most relevant to their needs, such as STM32 MCU, MEMS And Sensors, or Interface And Connectivity ICs, among others, and search for a topic or ask a question. Users can then like the best answers to ensure they standout or follow the thread to receive an alert when someone tries to post a response. The questions and answers from the previous platform are also on the new system, so earlier conversations are still available.
…& Answers
Despite our fundamental shift toward an entirely new platform, the spirit of solidarity and helpfulness that was so prevalent in the previous system is still very much alive and well on the Community 2.0. For instance, a member couldn't get measurements from his time-of-flight sensors, only to explain a few moments later that the power supply wasn't properly connected, thus helping people who will encounter a similar issue. Likewise, another user had problems configuring an I2S2 interface on his discovery board, but waclawek.jan, a very active contributor, and Amel Nasri, a very knowledgeable ST employee belonging to our Microcontroller Division, were able to point to solutions that helped solve the problem.
Amel actually explained to us that she likes the new organization, but wished the platform offered more information on the users and their various contributions, which is something we are definitely working on. We are also looking to benefit from some of the new features of the Salesforce architecture, such as an "artificial intelligence" that will improve contextualization, so members can find relevant content faster. Similarly, the new platform will also allow us to better escalate some of the tougher technical questions to get them to our engineering staff faster so our teams can present members with thoughtful and precise answers to their most significant challenges. Since we are already using other Salesforce components internally, we have one foot in the door and are looking to leverage the integration of all our systems to better serve our community and partners.
Communities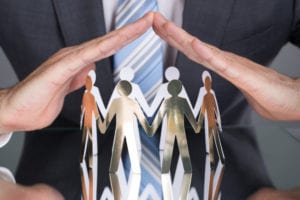 The other pillar of the new platform is the "Communities" section. Members that are really passionate about a particular category, or that want more information about seminars and events pertinent to their field of interests, now benefit from a centralized group. The change of platform does mean that we have to rebuild some of these communities, but there's already a wealth of content from the previous system. For instance, the Drone Zone superbly complements our blog post on ST's first drone controller unit with content that ranges from choosing various components to SDKs. Similarly, the GNSS Positioning group is quite active. For instance, Clive Two.Zero, currently the most active member of the community, posted a deviation map for the TESEO 3 over 24 hours, while another user explained how to recover from a wrong configuration.
Beyond the traditional categories, we are also offering "University Communities". Academic institutions have already started posting presentations, proofs-of-concept, and example code, like the National Institute of Applied Science and Technology in Tunis. We are also expecting the establishments featured in our running series ST Technologies in Universities to post documents and testimonies on their various projects using ST products. Concurrently, we will be moving the comments section of the blog to the community. A community post for each blog article will appear in the relevant group, thus centralizing interactions around a common core that will bring blog readers and community members together. Finally, we are very excited to announce that the transition to the Salesforce platform will enable us to offer Massive Open Online Courses (MOOC) by the end of 2018, thus opening a new chapter in our quest to empower our community with knowledge and expertise.
Community Reloaded
We know that there's still a lot of work ahead of us. TJ, another very prolific community member, explained that notifications can still be problematic and finding out if a person has answered a question or a community post can require too many steps. This is also the reason why we decided to migrate to Salesforce. With a commitment to three major releases every year, their track record for delivering new features and updates will help us to continually improve our community.
The next major release is October 2018, and in the meantime, we are actively working on the user experience to ensure that every interaction is as efficient as possible. We also invite you to give your feedback and tell us what functionalities you appreciate and what changes you would like to see. The section "About this Community" includes a comments section, giving you a voice to express your concerns and share your opinion.
The fact that the community remains strong while we iron these issues is the greatest testament to the strength, resilience, and power of the ecosystem that exists around ST products and technologies. We are incredibly proud of our moderators and contributors for their support during this process, for making this transition a success, and for carrying the ST spirit forward. As we work to create a stronger future on our new platform, we can't wait to see what our members, partners, and friends will continue to build on this Community 2.0.