ST and the University of Catania came together to create and run a second-level Master's degree in power electronics devices and technologies, a unique curriculum that addresses the new challenges in this industry. We thus wanted to highlight this initiative, hoping to show the importance of working closely with educational institutions. Too often, manufacturers focus on their operations only. As competition increases and new technological problems arise, it's easy to only invest time and attention in shipping the next solution. However, with this initiative, ST and the University of Catania hope to show why collaboration between the academic and industrial worlds is beneficial and necessary.
Why are power devices unique?
Power devices are inherently complex
Regular readers of our blog know how complex power devices continue to be. With each generation, components must house more features, and be robust, efficient, and cost-effective, to name a few constraints only. On top of it, the industry is facing massive challenges, such as climate change, resource scarcity, and energy security. Consequently, regulators continue to impose stricter requirements, and consumers are more conscious of these issues, forcing makers to adapt. The problem is that the inherent complexity of power devices means that solving these issues requires an abnormally high level of expertise. This is where the partnership between universities and semiconductor companies comes into play.
Power devices need solutions from many fields of study
It is critical to look at all the aspects of a power device to find the innovations that will bring solutions to today's challenges. For instance, it is fundamental to exploring wide bandgap semiconductors, like silicon carbide or gallium nitride is fundamental There are also a lot of solutions that can come from optimizing manufacturing processes, packages, microarchitectures, and more. Innovations in power devices are responsible for the democratization of electric cars, smart grids, solar panels, and more. Hence, it's easy to see the wide range of applications that can benefit from new solutions in this industry and why the vast technological domains that remain unexplored demand a strong collaboration between corporations and universities.
Why this second-level master is a game-changer?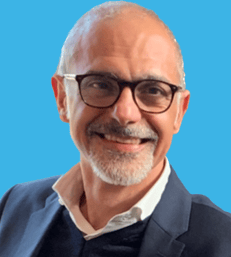 A unique collaboration
The second-level Master's degree in power electronics devices and technologies is the most comprehensive partnership between the industrial and academic worlds to foster the innovations that will drive this market forward. It is led by a council of university professors and ST experts with decades of experience in this field. These ST employees teach some classes to bring practical expertise to the students, and some professors will have access to ST's manufacturing capabilities to bring their lessons to life. Students will be free to explore new research fields and benefit from a post-degree internship to boost their careers.
The program covers diverse subjects, from the physics of semiconductors and wide bandgap materials to process technology, microelectronic circuits, power converters, design principles, electronic measurements, and reliability. And each course will try to offer in-depth knowledge. For instance, when looking at processes, students will learn about etching, epitaxy, and what it takes to go from the raw material to the finished product. Similarly, when looking at reliability, the program will delve into behaviors in harsh conditions and what they can do to improve reliability. The purpose is thus to arm them with the knowledge and tools needed to answer the issues they will have to solve during their careers.
An extensive theoretical and practical program
The program includes 378 hours of lectures and labs, more than 820 hours of individual studies, and 300 hours of internship at ST, on top of tutorials, workshops, and other opportunities. The degree is open to a wide range of backgrounds since people with a Master's in engineering, computer science, or industrial chemistry are encouraged to apply. The program is designed to fill the gaps that students may have in certain disciplines and will also play on their strengths. For instance, someone with a strong chemistry background will be encouraged to focus on reliability issues where their previous experience will shine. The current class comprises ten students, eight from Italy, one from India, and one from Morocco.