Update, April 25, 2019:
ST is releasing today its newest integrated development environment, STM32CubeIDE and we are proud to announce that its first public demo will take place at the STM32 Summit. The announcement is highly symbolic as it first means that developers will, over time, leave SW4STM32 and TrueStudio for the new solution and we already offer migration tools to help them transition. It also represents a new step for ST that will integrate STM32CubeMX within STM32CubeIDE to help professionals and enthusiasts take better advantage of our initialization tool. A standalone version of CubeMX will still be available for those who use a different IDE and we are announcing that both versions will use the same code base, offer the same features, and receive updates at the same time. Finally, because STM32CubeIDE is fully compatible with Eclipse, developers will be able to use all the plugins compatible with that environment.
People attending the STM32 Summit will have the opportunity to see STM32CubeIDE in real-world settings and talk to our engineers. For those who can't attend our conference in Shenzhen, China, we invite you to download the IDE. We are currently offering a version for Windows, macOS, and Linux.
---
Original Text, April 9, 2019:
Artificial Intelligence will have a special place at the 2019 STM32 Summit (event page in English and Chinese), which will take place on April 26 and 27 in Shenzhen, China. ST recently announced a game-changing toolkit, the STM32Cube.AI, but there's also a crucial need for decision-makers and engineers to clearly understand the concrete and precise impact AI can have on their products and operations. Indeed, terms like machine learning, deep learning, and neural networks are now common, but not many fully realize that they need to adopt these technologies now if they are hoping to capture the growing flock of customers that are already clamoring for these features and counting on companies to offer smarter products. The STM32 Summit will thus be a tremendous opportunity to talk to our experts and engineers to not only learn about these trends but start implementing them.
And since a demo is worth a thousand speeches, we will have numerous application examples on the show floor. The Summit itself will hold more than 20 demo counters on the first day and 68 demos on the second, showcasing a tremendous range of products, applications, and partners with an emphasis on artificial intelligence, cloud computing, and industrial applications. We will delve deeper into these two other topics in subsequent blog posts but wanted to first address artificial intelligence by going over some of the demonstrations from our teams and our partners, to help attendees understand the new milestone that the industry recently crossed: AI on embedded systems. Engineers no longer need supercomputers to run pre-trained neural networks and an STM32 microcontroller can perform tasks that required server-class components a few years ago thanks to groundbreaking optimizations.
STM32Cube.AI, STM32H7: Bringing AI to Embedded Systems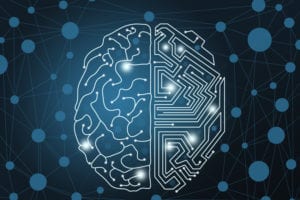 One of our critical demos at the STM32 Summit will be the presentation of STM32Cube.AI, a toolkit that can convert neural networks into an optimized code for STM32 MCUs. Launched at the beginning of the year, it continues to be the only tool of its kind with such a breadth of features. For instance, there is a demo application that uses our Function Pack FP-AI-SENSING1 to capture audio from the microphones of a SensorTile module before processing the signal to infer if the sound comes from indoor, outdoor, or inside a vehicle. Similarly, we will showcase tools that use machine learning to recognize human activities (running, walking, etc.) as well as object or character recognition through image analysis. All these programs will run on STM32 MCUs and prove that embedded systems have a special place in the world of artificial intelligence.
We will also showcase other demos that will highlight the power of our recent MCUs. For instance, we will show how an STM32H7 can tackle MJPEG rendering to display smooth videos, or how it can run a complex graphical interface thanks to TouchGFX, as we recently saw on Chris, a driving assistant. Additionally, voice recognition is even more crucial because of the popularity of smart speakers. As such, we will have a presentation on a system that uses voice commands to control Amazon's Alexa in a smart home environment. This example also shows how AI can integrate smart applications. In this case, better audio processing by a neural network will ensure that the user's voice is always clear, regardless of the ambient noise. Wearables, smart locks, smart thermostats, and other such devices also use machine learning to anticipate their needs better.
Orphe Track, Smart Speakers, and Smartwatches: Bringing AI to Customers
The adoption of our solutions by partners is the greatest testament to the power and pragmatism of our solutions. One of the main demos at the STM32 Summit from a third party will be the Orphe Track, the first shoe log platform from the Japanese company No New Folk Studio. The Orphe Track rests on the Orphe Core, a sensor module that uses our components to track with extreme precision and efficiency the user's feet. It then uses AI to recognize activities and inform athletes on their performance to help them improve their form or lifestyle. There are also potential medical applications such as assisting patients with their physiotherapy. By relying on our solutions, the company was able to create open frameworks to ensure that their customers can build pertinent applications and distinguish themselves from the competition.
Among the myriad of other partners that will showcase their products and technologies, we will have two Chinese collaborators that will highlight their work in AI. The first one is Open AI Lab, an organization that will use the STM32 Summit to present their research and development in the field of voice applications. They use STM32F4 and STM32F7 microcontrollers to achieve active noise cancellation, and we are working with them as they expand their feature-set. The second company is Mobvoi, which uses our STM32F4 microcontrollers in wearables to offer advanced Chinese speech recognition and artificial intelligence to augment what customers can do with their device. For instance, the watch provides a more intuitive interface to help users launch applications, and it also offers smart notifications.
The Incredible Adoption of AI in China
AI is already shaping the Chinese market at a pace that may be faster than the rest of the world. Customers are demanding more intelligence and the integration of smarter features in their smart lock, smart lights, smart speakers, smartwatches, and smartphones, among others, which leads companies to jump on the bandwagon quickly. And ST has such a unique position in this field because we offer the hardware necessary to gather more information as well as the libraries to process those data and the MCUs to run the essential models and inference. Additionally, because we are already in connected devices, engineers can reuse the tools they know to bring these crucial new features to their designs. AI has tremendous traction in this region, and the STM32 Summit is here to show that we already have the solutions to build the next generation of smart devices.