Time of Flight Technology Redefines Precision Ranging and Proximity Sensing
Time of Flight (ToF) technology is revolutionizing ranging and proximity sensing applications by providing accurate distance measurements using miniature and low-cost sensor modules.
A Time of Flight sensor, like those in the ST FlightSense family, works by measuring the time for an emitted photon to be reflected and received. This photon 'travel time' is multiplied by the speed of light to compute the precise distance from the subject.
Merits of Time-of-Flight technology
Traditional ranging sensors, using Ultrasonic and IR technology, rely on received signal strength to measure distance even though we know that signal strength can be affected by the object's reflective index and other ambient factors. ToF sensors, on the other hand, assure the required accuracy while also delivering equally valuable characteristics including small size, low power consumption, and low weight.
Because of their accuracy in measuring distance, ToF sensors are mostly used as proximity and ranging sensors. One application for proximity sensors would be in smartphones, which are constantly required to sense their immediate surrounding to save power and deactivate touchscreen functions when the phone is brought to the head to talk. Another valuable use case is the implementation of auto-sleep in PCs when a user is sensed to have moved away from it.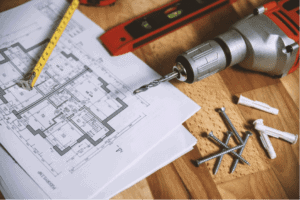 Cameras are another major application of proximity sensors. Here, ToF proximity sensors can perform gesture recognition or auto-focus assist. Proximity sensors can also be utilized in smart washrooms, where faucets or soap dispensers decide to open when they do sense a proximate object.
ToF sensors are Great for
ToF sensors' wide variety of applications also include –
Guided Indoor Navigation
Obstacle Avoidance
Landing assistance for drones and UAVs
Precise ranging for surgical assistance
Virtual Reality experiences
Object scanning
PathPartner is a product engineering services organization that has integrated Time-of-flight sensors and MCUs from STMicroelectronics in a range of applications. In one critical use case, we've used the sensor for precise distance measurement to enhance surgical outcomes. PathPartner's precision distance measurement solution used a combination of ST's ToF based proximity sensor and STM32 microcontroller to provide a measurement accuracy of 2mm. The precision and speed of this solution make it suitable to be used across various industrial/consumer applications as well as critical medical applications. The compact structure of the ST sensor package has helped in making a miniature model with minimal measurement interference. We've also applied ST's ToF sensors for collision avoidance to allow robots to make smart movement decisions, based on the inputs from proximity sensors. And PathPartner has also developed Smart Mirrors for bathrooms that offers feature navigation on the smart mirror's surface without having to touch it. Gesture-based feature navigation is another interesting application we've developed using ST's TOF sensors.
Conclusion
Finding use in every major sector, ToF-based proximity sensors are gaining popularity because they ensure functional accuracy with minimum power and space usage. While the photons they emit are invisible, the future for ToF sensors looks bright, as the devices find numerous application in smart cities, industries, homes, hospitals, and other venues.
— Raman Narayan, Sr. Vice President, PathPartner