On February 22, ST is holding its ASTDay in partnership with the Politecnico di Milano (Polytechnic University of Milan), the largest technical post-secondary establishment in Italy, and with the participation of many academics of all levels. During the event, experts from ST, the host university, and various schools, such as the University of Udine or the University of Milano-Bicocca, will offer insights and advice to help engineers face the latest challenges in an ever-changing technological landscape. Students will be able to better understand where embedded systems are heading, get hands-on training from our staff, and take advantage of our platforms to showcase what they can do and potentially launch projects that will shape their careers. Registration is free and open to academics, including students with a Ph.D. or an MS.
ST continues to launch initiatives to accompany the next generation of professionals. We recently showcased our Introduction to Embedded Systems with SensorTile, a free online course helping freshmen master the fundamentals of embedded systems. We also work with establishments, like ESIEE Connect Project, to open accelerator programs, or TechShop in Station F, which established a makerspace in the biggest startup campus in the world to ensure young or professional engineers make their mark in the world. Despite holding a yearly Developers Conference and multiple Technology Tours, we recognize the importance of an event like ASTDay because of the crucial partnership with academia and the necessity to be close to students during their entire educational journey.
The IoT of Tomorrow at ASTDay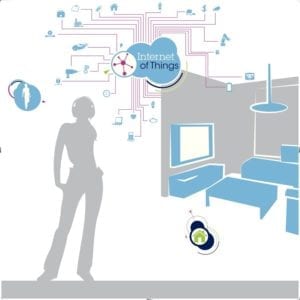 ASTDay will primarily focus on a series of presentations to enlighten and inspire students by addressing thought-provoking topics that are pertinent to their development. For instance, one session centers around Analytics and AI, something engineers can sometimes ignore because those notions seem very far from traditional embedded systems. However, as the panel of speakers show, these issues are now essential to anyone looking to build integrated computing platforms. For instance, Giuseppe Desoli will explain how ST is developing microcontrollers (MCUs) that contain neural networks and how algorithms can use them to perform intensive tasks while consuming less power. Similarly, Manuel Roveri from the Politecnico di Milano will show how machine learning is essential to push the boundaries of what embedded systems can do, despite the limited resources and severe power constraints.
There will also be an entire session on emerging technologies. For instance, Beatrice Rossi will offer insights on Blockchain and how the Internet of Things (IoT) plays a significant role in this upcoming field. This presentation is crucial to better understand why Blockchain is a technology that goes far beyond the crypto-currencies we see in the media and why its disruptive potential is the next significant chapter in IoT devices. ASTDay will also hold a lecture on CMOS vision sensors for embedded systems by Massimo Gottardi from the Bruno Kessler Foundation in Italy. More and more devices use image sensors to offer new features and intelligence to the end user. However, image processing is unusually intensive, which can significantly affect the performance of a small device running on a battery. It is thus necessary to better understand what vision sensors are and how to use them.
Building Embedded Systems Today
We also recognize that practical applications are fundamental to nurture the students' interest and help them grasp the complex notions they learn in class. As a result, we will have an entire session on the types of projects and software that are now possible in the IoT era. For instance, Raimondo Schettini from the University of Milano-Bicocca will show how to implement face recognition in embedded systems, a fundamental technology in many fields like autonomous driving as well as human-machine communication. His presentation will also nicely complement the lecture on CMOS vision sensors. On the other hand, Wassim Ben Chikha, of the University of Udine will show how engineers can use ST sensors and development tools with ContikiOS to create a wide range of low-power applications that can benefit home automation, manufacturing, farming, health, and many other fields.
Students will also have a treat in the form of a hands-on training session. Licio Mapelli from ST will work with three kits. The Home Automation and Man Machine package will include these solutions:
The IoT kit will contain four boards:
The Wearable bundle will have the following:
For each kit, Licio will show demos to highlight the strengths of each setup and explain how ST solutions can hasten development and optimize the prototyping phase.
What Will You Create?
Finally, the most daring students will have a chance to showcase what they can do by participating in a contest that will pitch different IoT projects together focusing on the kits' themes. To make sure any students can enter the competition, ASTDay attendees will be able to receive one of these bundles for free. However, any student that graduated or is about to graduate can enter by registering before March 7, 2018. Each project will be judged according to its creativity, usefulness, complexity, and implementation. There will also be three levels of complexity: proof of concept, core module, and prototype. Participants must submit their code, systems, and documentation by June 15, 2018. The publication of the results will take place in September, and the winners will get an iPad and the opportunity to present their successful system to their peers and a panel of engineers and professors.
Those who wish to know more about the presentations that will take place during ASTDay, as well as the hands-on seminar and the contest, can visit the ASTDay webpage.